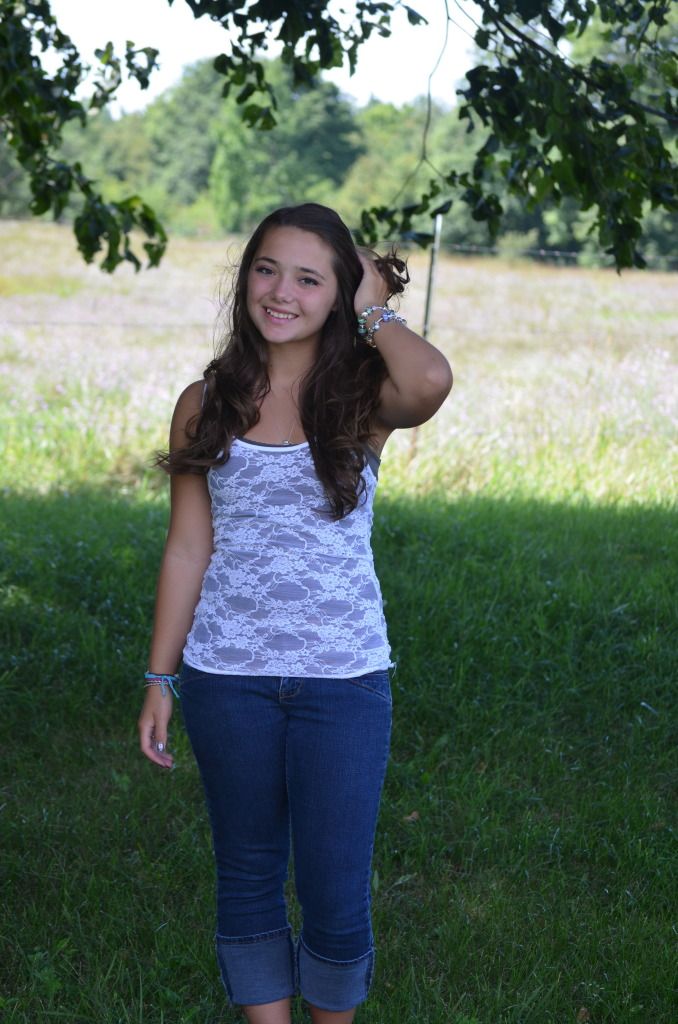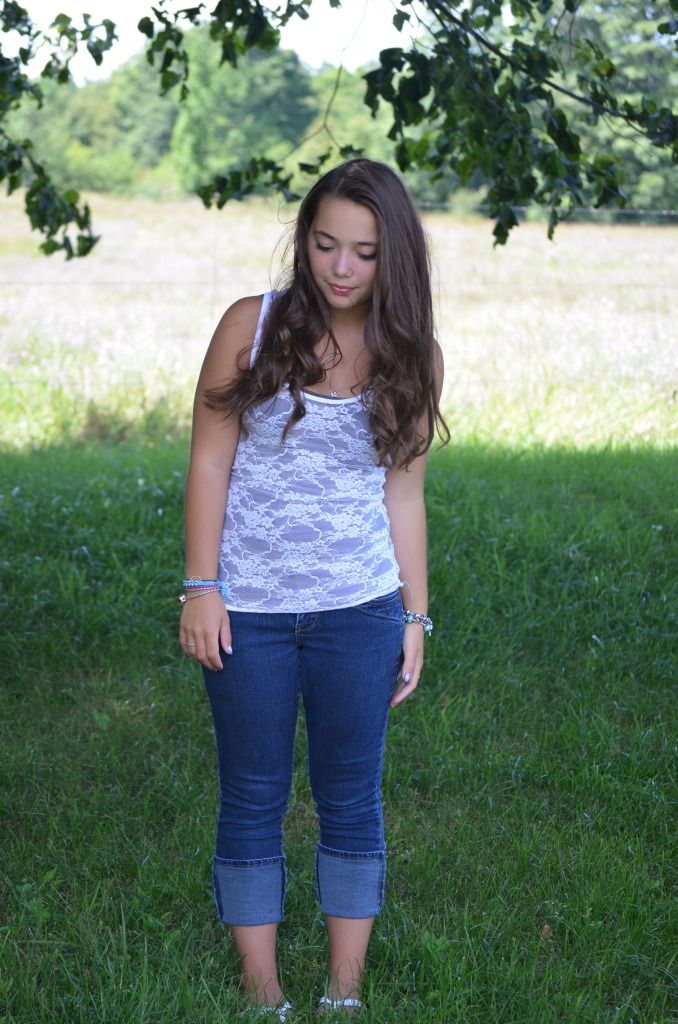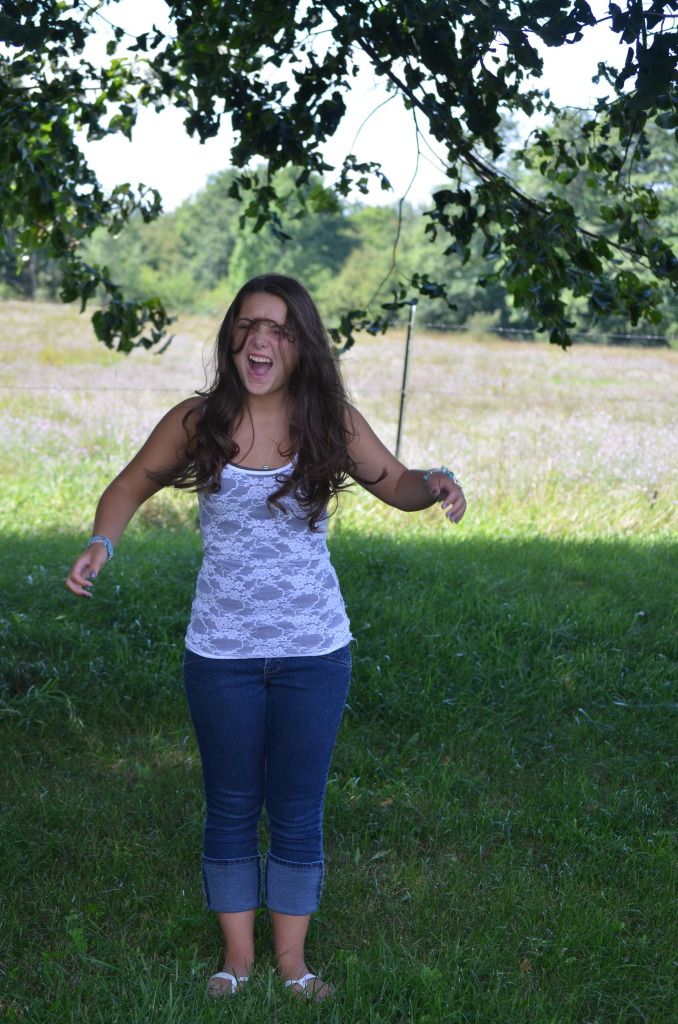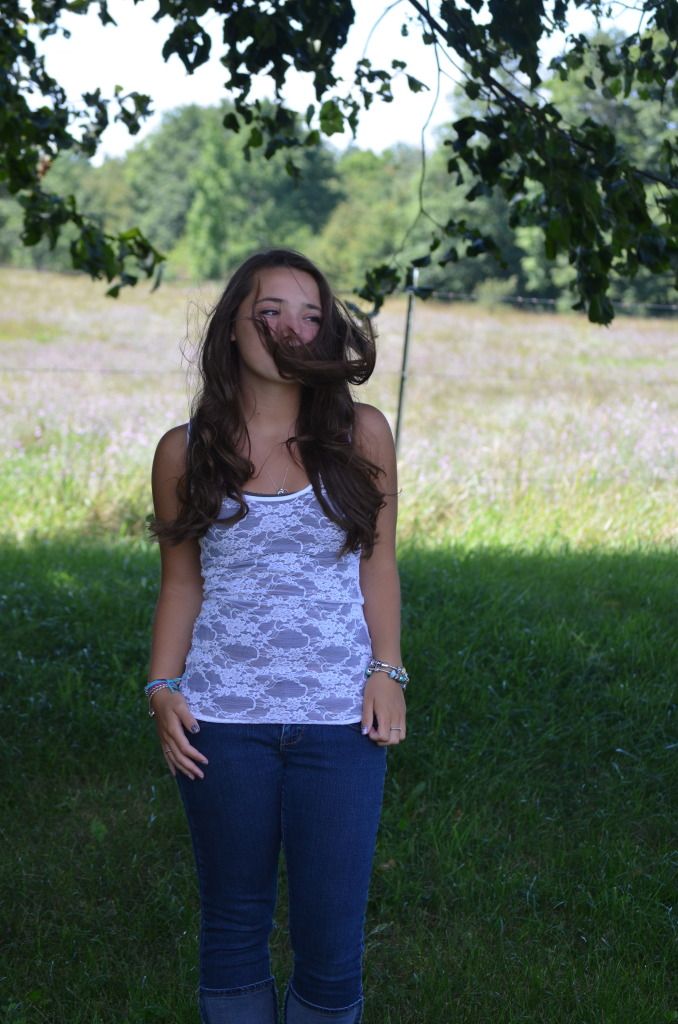 Lace Tank- Nadia's; Grey Cami- JC Penney; Jeans- Delia's; White Flip Flops- Billabong
Before I even write anything, I want to tell you how unhappy I am with these pictures. Not because they're bad quality, or it's not the look I was going for, but rather because I really don't like how I look. I know, I know. Suck it up. Don't let your looks define you. But we all have our days, and that's okay. It's okay that I'm not really fond of how my legs look in these pictures. Me saying that I don't like how my legs look doesn't mean I hate my body. It doesn't mean I'm going to go on a huge diet. It just means that I'm human, and there are days that I don't like how I look. And you know, that's alright, because my worth, your worth, it doesn't come from how we look.
Okay, now that my little sermon is over with:
I love this top. I've been wanting something lace for quite awhile now and finally found this one that I really liked. I couldn't decide when buying it if I wanted the tank or the long sleeve, but as this was half the price quickly decided on the tank. Plus it's more fun for layering. I wore this to work yesterday but donned a grey cardigan for the chilly AC. I'm really averse to air conditioning. It makes me have goosebumps constantly!
And how about those outtakes?