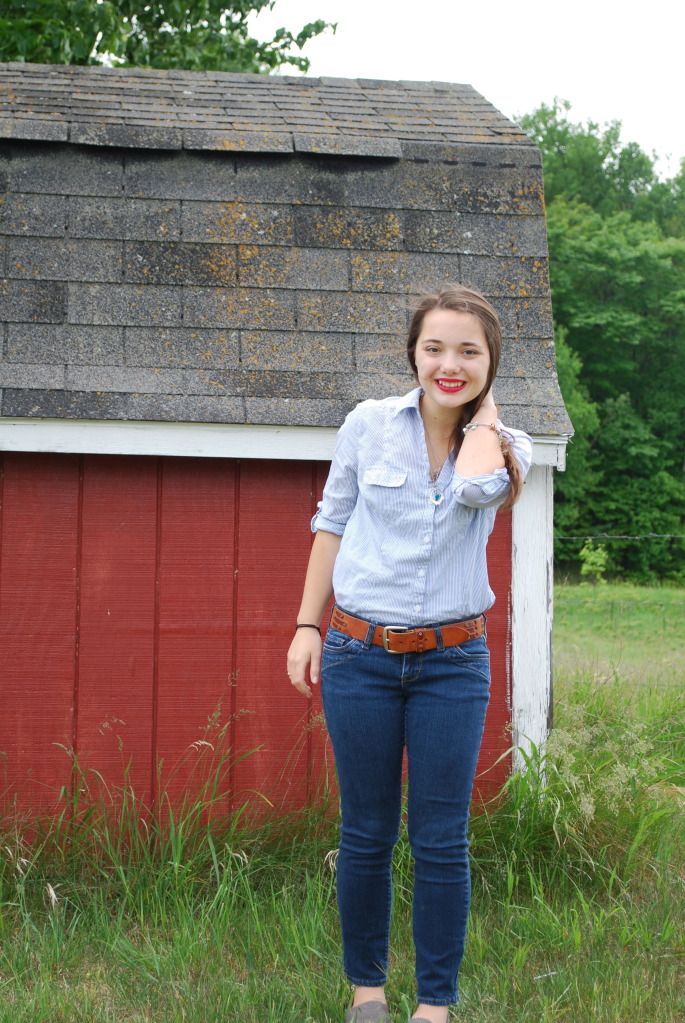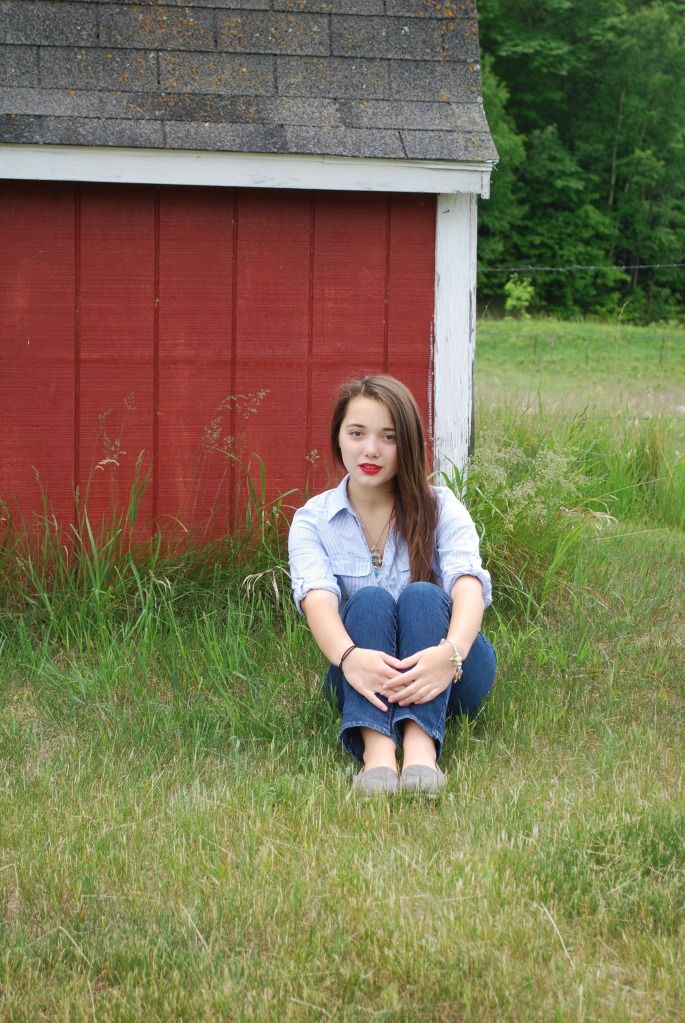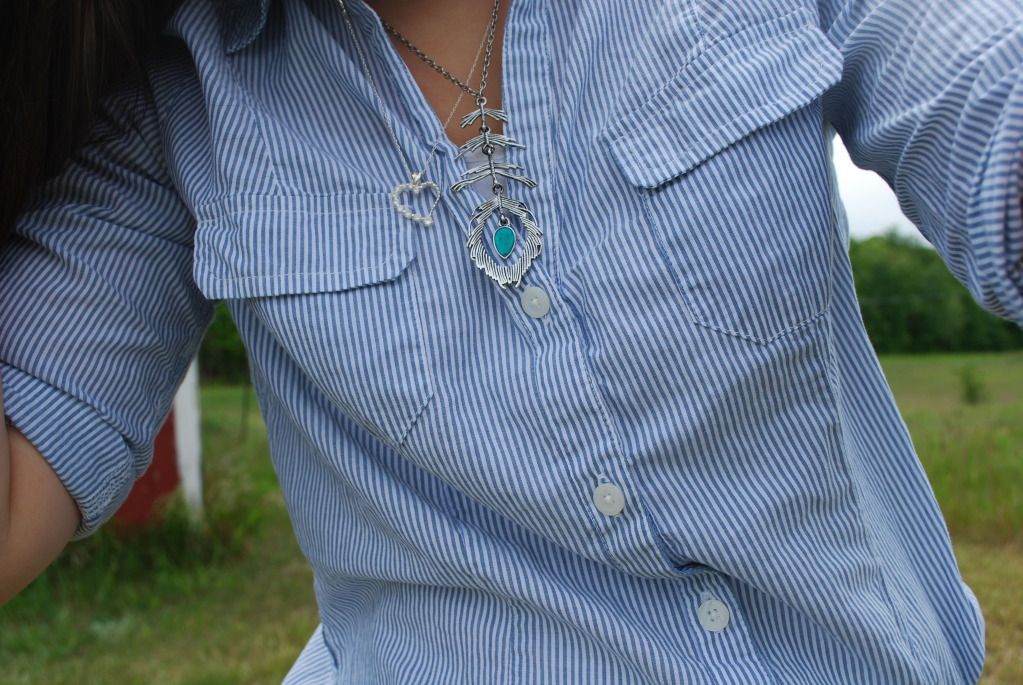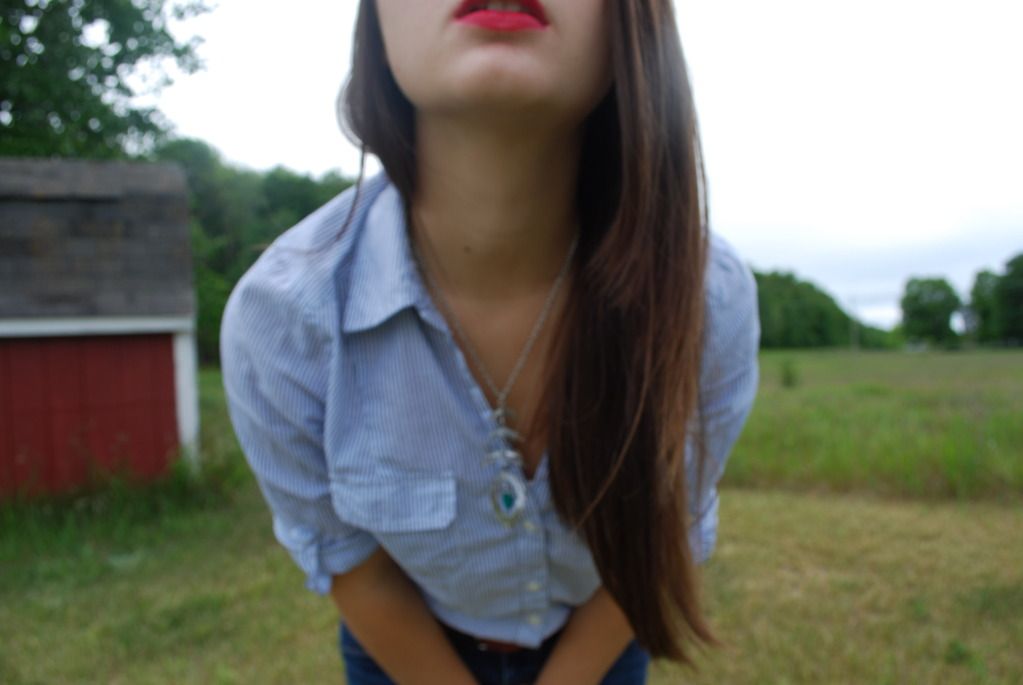 Dress/Shirt- Forever21; Jeans- Delia's; Shoes- TOMS; Necklace- Gift (Noey's)
So this "shirt" is actually this dress. Cool, hey? It really made me realize that I need some more button-down nice shirts. Like a chambray, maybe a white. And a few other colors to boot. I'm just usually such a t-shirt and jeans sort of girl that I forget there are other options. I guess if it ain't broke don't fix it, but I would like to get out of my little clothes comfort zone. I also tucked in a shirt. Big steps I'm making, folks. Big steps. Oh! Annd I used a necklace. Like one other than the one from Hunter. Boy I'm on top of the game.
I was basically just overjoyed by the fact that it wasn't raining Sunday and I could take some outfit pictures. Even if it was a little cloudy: no rain! It's been raining non-stop since last Monday and I've hated every living second of it. It's June already, and gosh dang it I want to lay out in the sun and have fun at the beach! Not be stuck inside freezing to death.
Also, I know that last picture is out of focus. But I really sort of love it that way, anyways.
On a completely different note, how interesting is this thought:
You're never really not conforming. You're just choosing a different group to conform to.
I was watching a television show about conforming and it said something along those lines, and it really reminded me of myself. I take great pride in not dressing like a lot of the people around me, but how I dress is still not original and it's conforming to something. Sure. I might like it. I might really like it, and I'm dressing to please myself, but I'm also conforming. Ever notice how a lot of fashion bloggers say that no one else around them dresses the way they do? But a lot of bloggers seem to dress very similarly? Interesting.