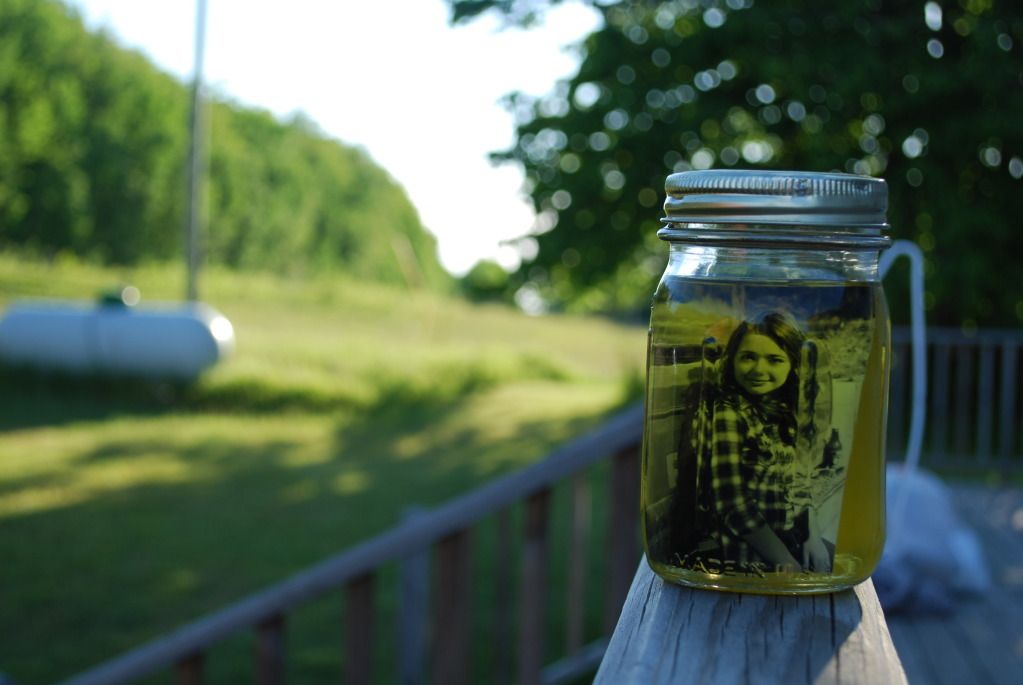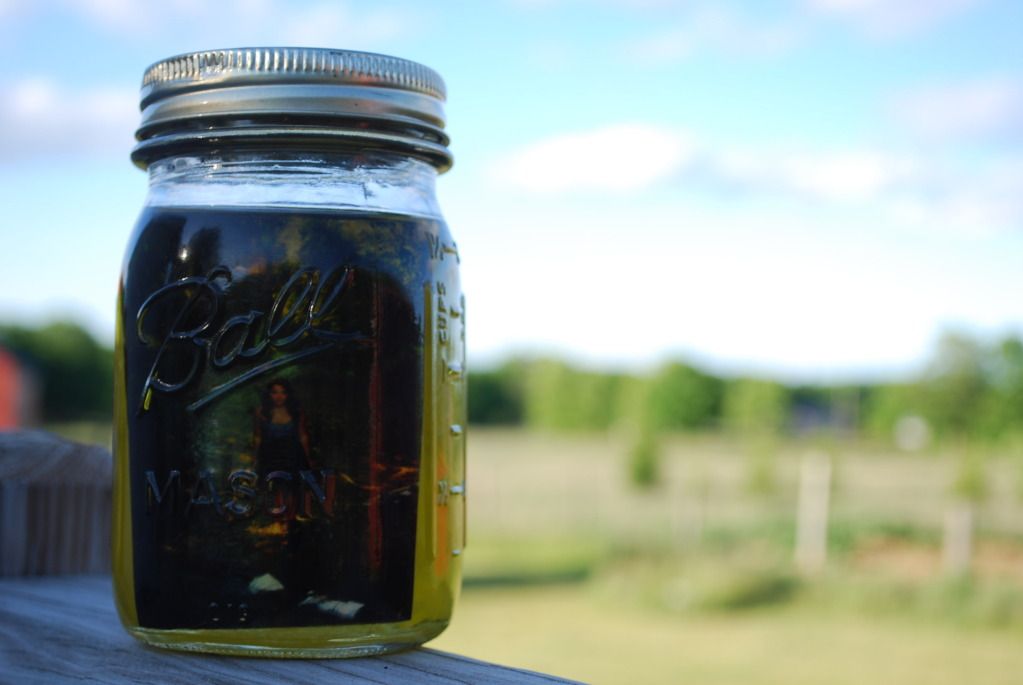 My Open House is fast approaching (

The 23rd if you're wondering!

) and I'm finally getting some things ready that I've had planned for eons. Sunday night I tried out putting some of my senior pictures in olive oil. I had seen the idea on Pinterest months and months ago, and have finally gotten around to testing it out. Needless to say, I'm really in love with the results. The only thing I did differently was use a smaller jar and wallet-size pictures, and I also used two pictures per jar. Probably for some bigger jars I'll use 4x6 pictures and flowers instead on the backside rather than two pictures.
Invitations have also been sent out. Some handmade, some store bought. Only because there really was not enough time to make them all. Now I've gotta find some "vintage" (

Meaning probably new, but a vintage print

) material for tablecloths. At first I thought that was wasteful to buy a bunch of material just for tablecloths, but I decided I'd use the material later for skirts! Smart idea, eh?