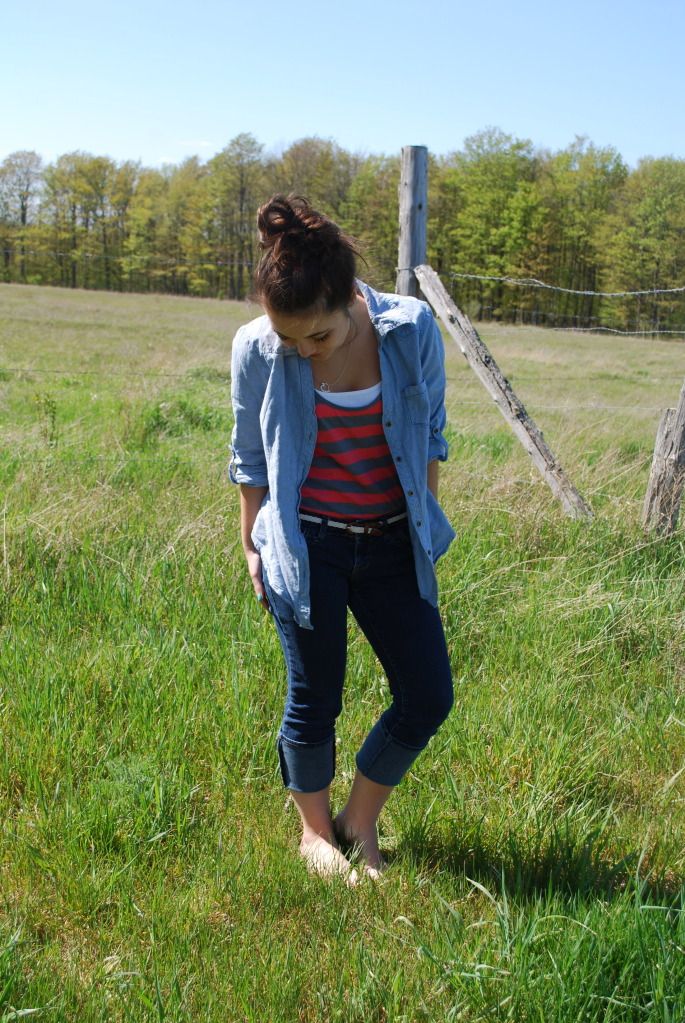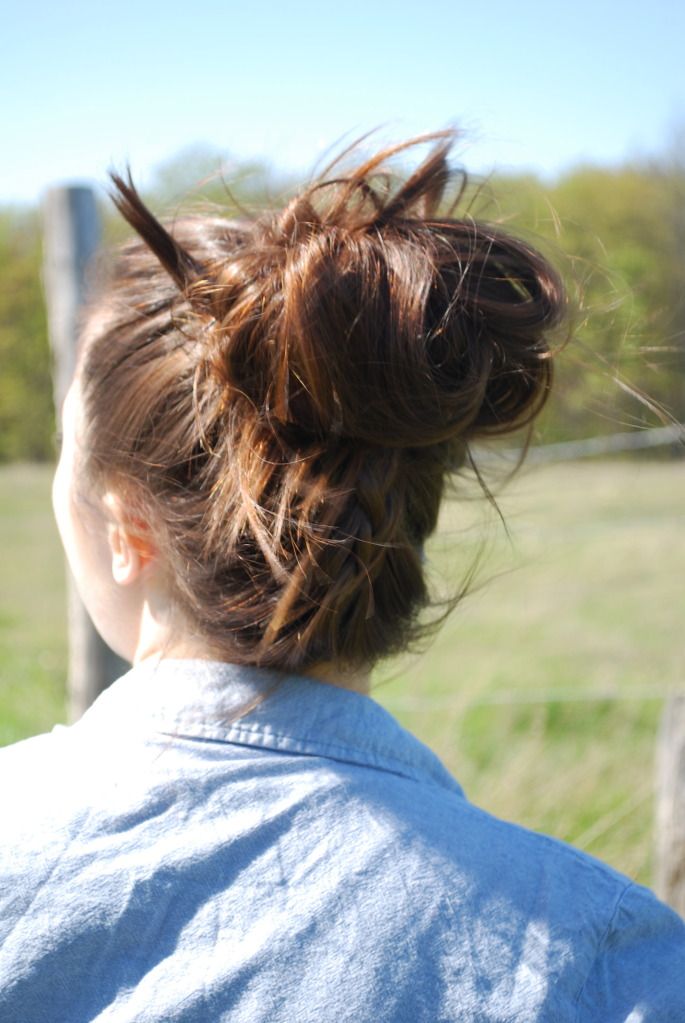 Pink & Grey Striped Tank- Forever21; Skinny Jeans- Delia's (Thrifted); Chambray Shirt- TJ Maxx; Belt- JC Penney; TOMS
There are so many reasons to be thankful and happy today, just like I said Tuesday. It's a beautiful day. It's sunny. I'm wearing pink and grey stripes and Noey's shirt. There is a braid in my hair, and in a few hours I'll be at my piano lesson. I have a boy who loves me, even when I'm being a brat. I'm watching a kitty lay contently in the sun. I'm listening to One Direction (

yes. i'm a directioner

). Apple Blossoms are starting to bloom on my tree outside, and there are some puffy white clouds floating about. I'll be driving the truck in a little while, with the windows rolled down and country music whirling about in the air.
It's amazing how you can go from having the worst night, to the best day. It's all about how you decide to look at your situation. Life is not perfect, and when you can accept that, everything seems so much more beautiful. And you just are more content.
Oh, another thing that makes me happy? Pretty blog revamps by Kaelah! You like? I'm pretty stoked about it, everything about it just makes me giddy. I basically just keep going to my the homepage and looking at everything and how perfect it is!
May you accept this day as it is. The good, the bad, and the ugly. May you be joyful in the realization that you're alive and able to feel the bad effects of this day. May you find that this world is a beautiful place, even when things are going terribly wrong. May you smile.