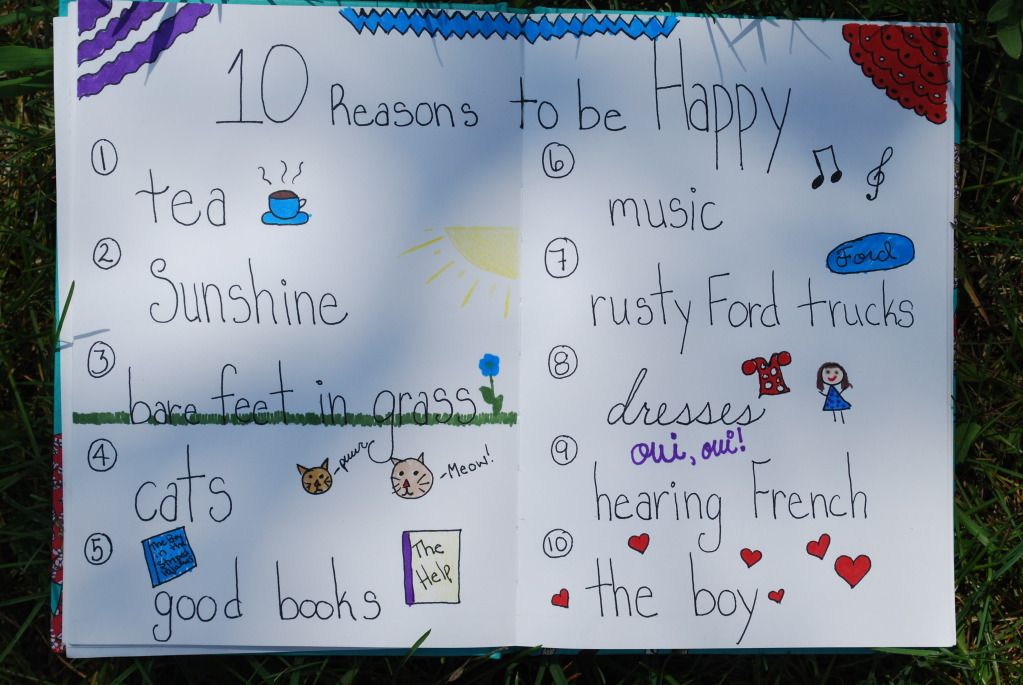 Sometimes I just need to write a list of reasons to be happy today. In this moment. When life seems to be speeding by I really feel a need to remember the little things in life. After I started writing this out I actually found it hard to narrow it down to 10 things, and I think that's quite a blessing. When you can remember all the many things to be grateful for it's easier to forget the things you're not so happy with. It makes me think of a song I sang when I was little...
This is the day, this is the day
That the Lord has made, that the Lord has made.
We will rejoice, we will rejoice,
And be glad in it, and be glad in it.