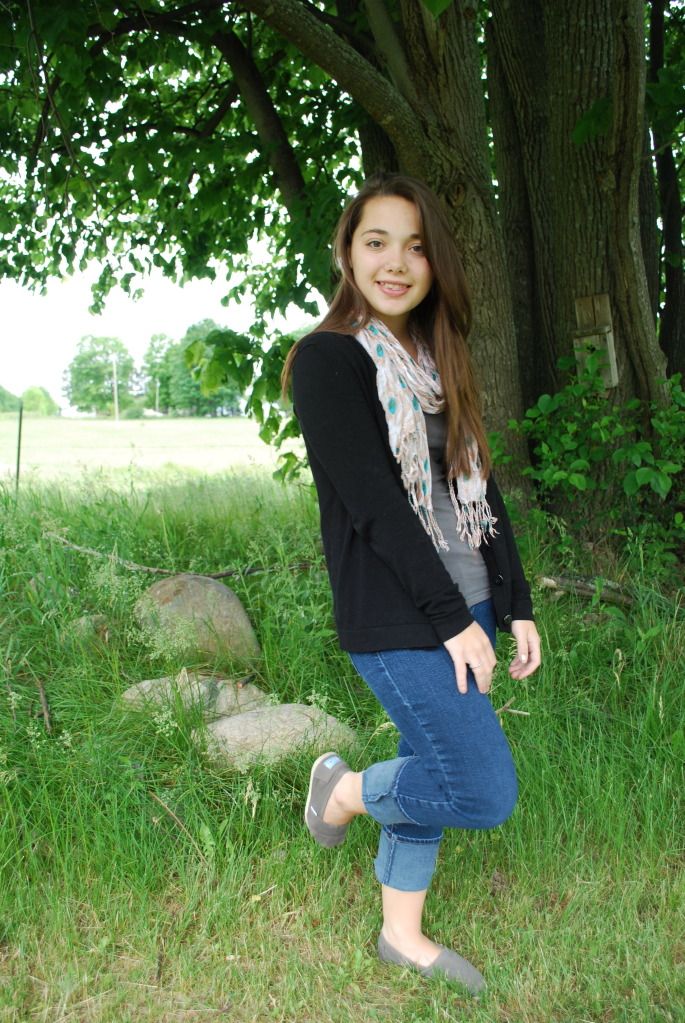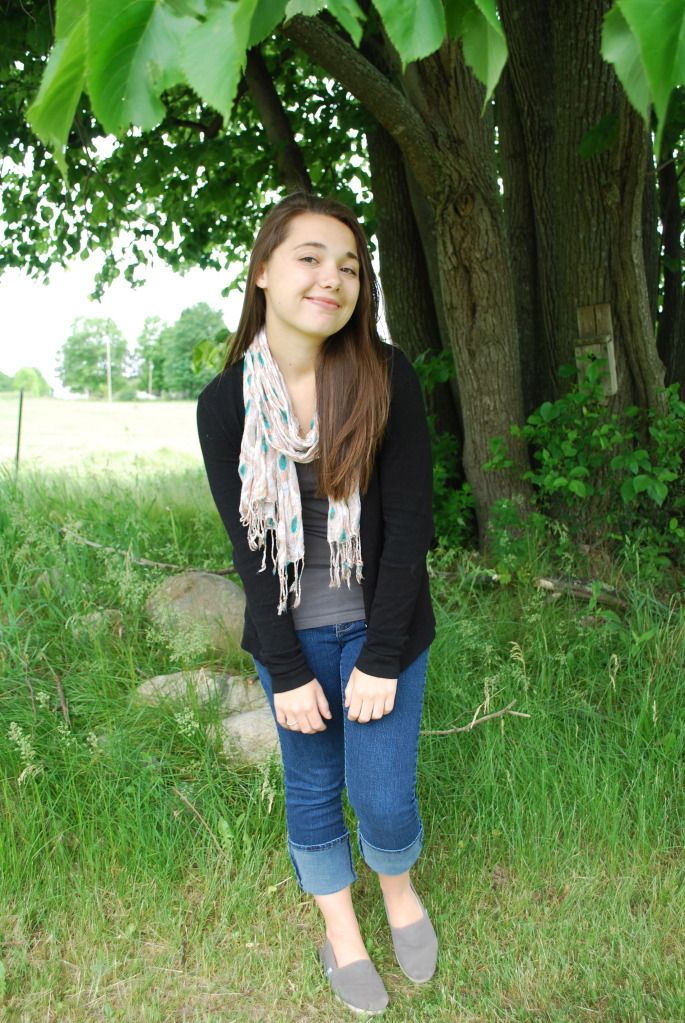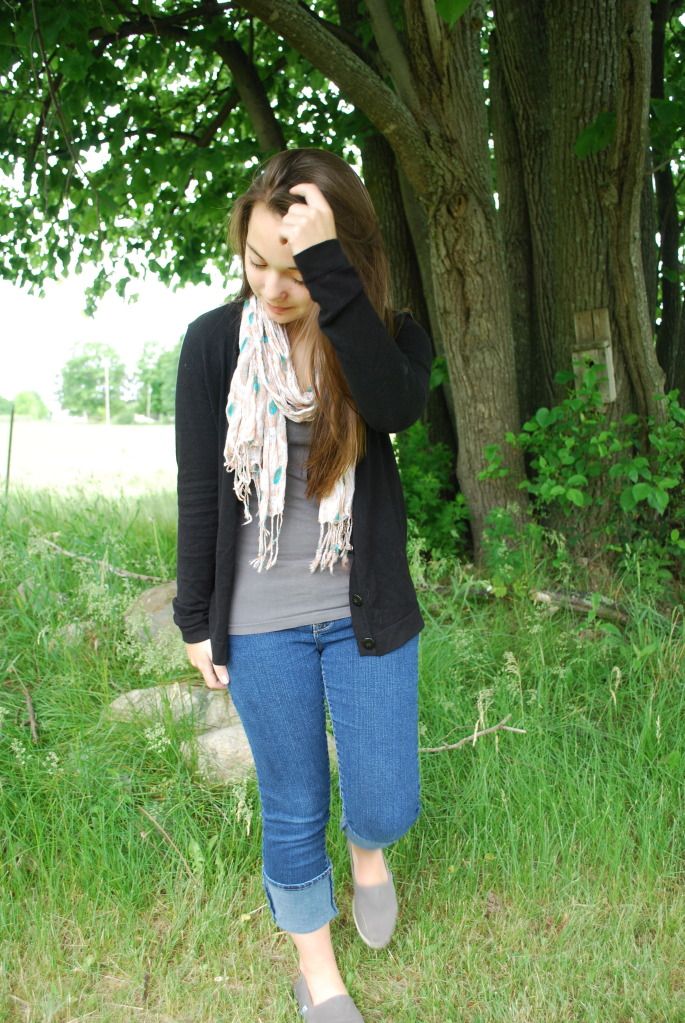 Skinny Jeans= Delia's; Grey Cami= JC Penney; Black Cardigan- Walmart!!; Peacock Scarf- ModCloth (Noey); TOMS
It has become the time of year where I wish to remain mostly naked. Seriously, as much as I love clothes they are my nemesis (

Somehow I spelled that right on the first go. I'm so awesome.

) in every sense of the word. Sometimes I think about joining a nudist colony (

Are there really such things? It seems people make it a joke... Are nudist colonies real things?

) just so I don't have to put on clothes. Or at least just run around in my underwear all day. I suppose that's what bathing suits are for, but even bathing suits are not quite as comfy as a pair of my favorite Victoria's Secret panties (

I am not averse to the word "panties". Some people are, but I am not. So deal.

). Just know that today I'm actually not wearing what you're seeing... I'm basically trying to soothe my want of being naked by wearing yoga pants. Same thing, right? But, I did wear this Sunday. So it counts, amirite?
On a completely unrelated note I'm trying to make a little hair tutorial for you hotties, and I want to know if you prefer video tutorials or picture/written out tutorials. Your pick, hot stuff. So make a good decision!
Okay, I better sign off now as I'm obviously in a crazy mood and who knows what I'll say next. Plus, I really need to finish up some homework so the boy can get his butt over here in a few hours and we can have cuddle time! Be jealous. As you sit in your hot house, reading this somewhat weird post and asking yourself why in the world you're even still reading; I will be having the best time with my one and only.