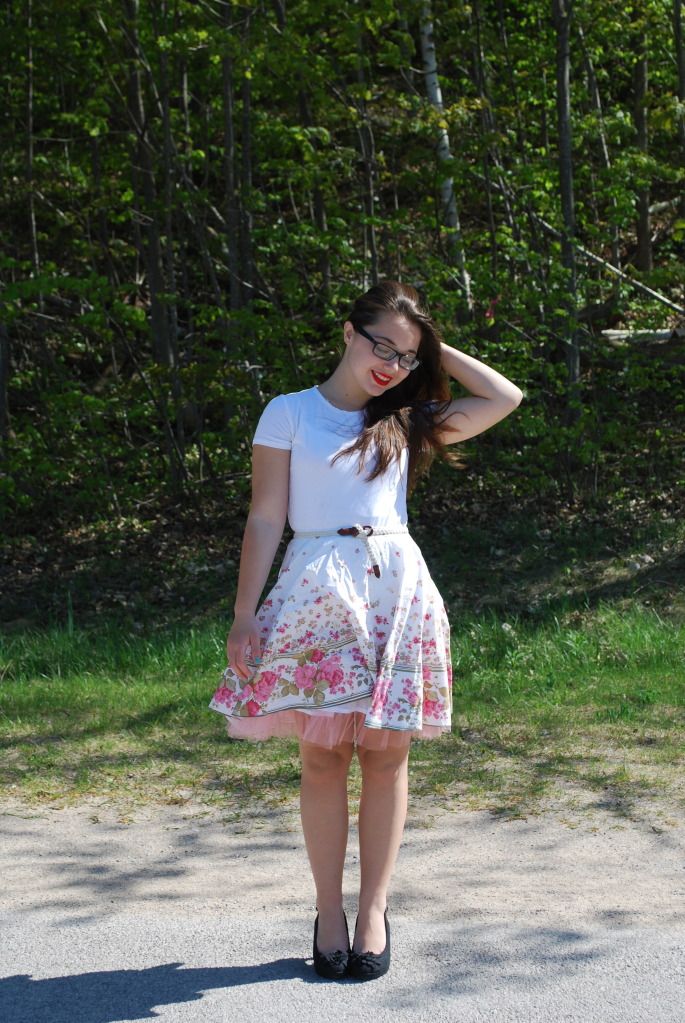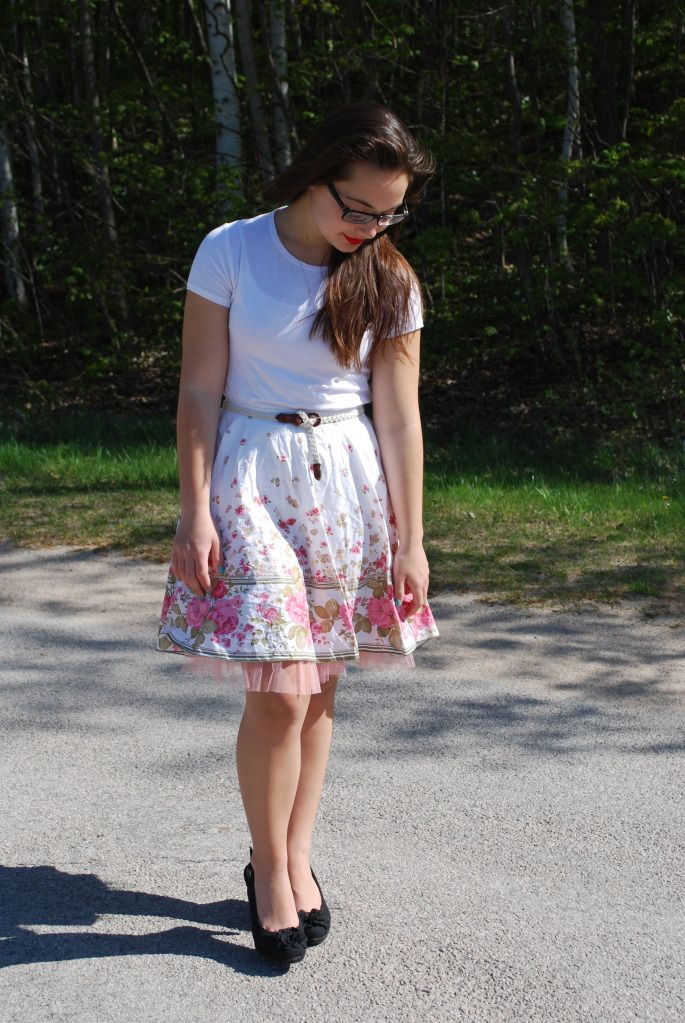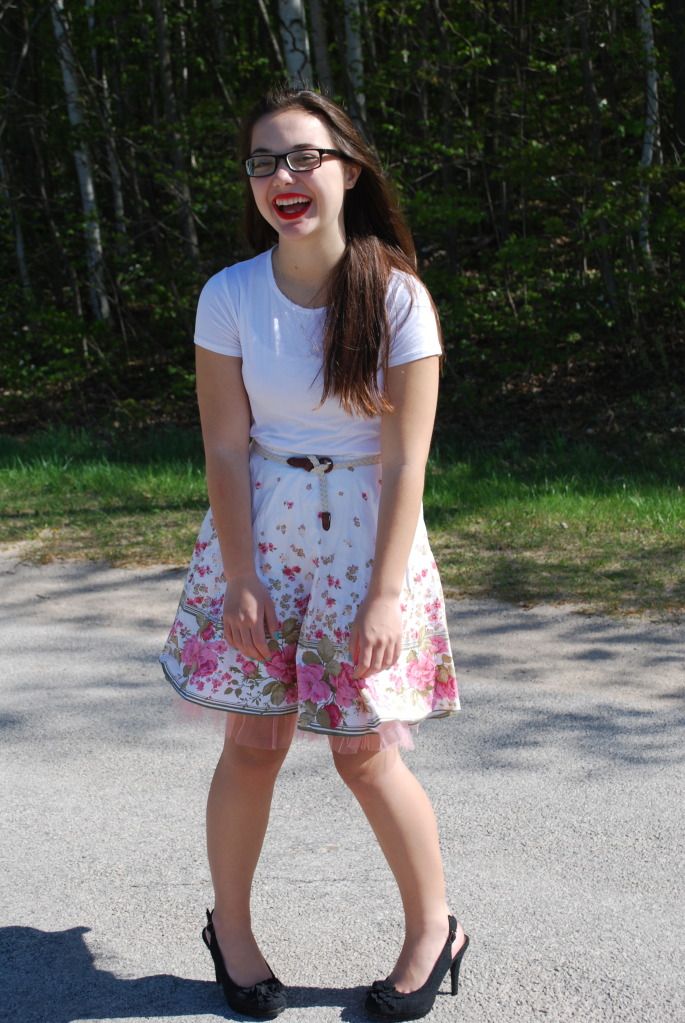 White T- Thrifted; Floral Skirt- Candie's; Belt- JC Penney; Grey Heels- Payless;
What I had originally wanted to say with this post was all about being stressed out... cause I was. And am. But they really don't go with these pictures. After I wrote all that out I started making some videos for upcoming posts, and then took outfit pictures. And suddenly I was happy. Sometimes I just need to goof around and forget about all the obligations I have waiting for me. Just relax, take some goofy pictures, and have fun with life.
Being a goofball didn't take away the fact that I still am stressed about finishing school, and starting college in a few months. It didn't take away the fact that I'm still stressed out about trying really hard to not stress Hunter out. But it did make me calm down a bit. I feel like these past couple weeks I just keep talking about how stressed I am, and it's true, but I just need more moments where I relax some.
So, I'm gonna take off these completely adorable heels. Rid myself of my red lips, and throw on some gym shorts and a baggy t-shirt. And go relax.