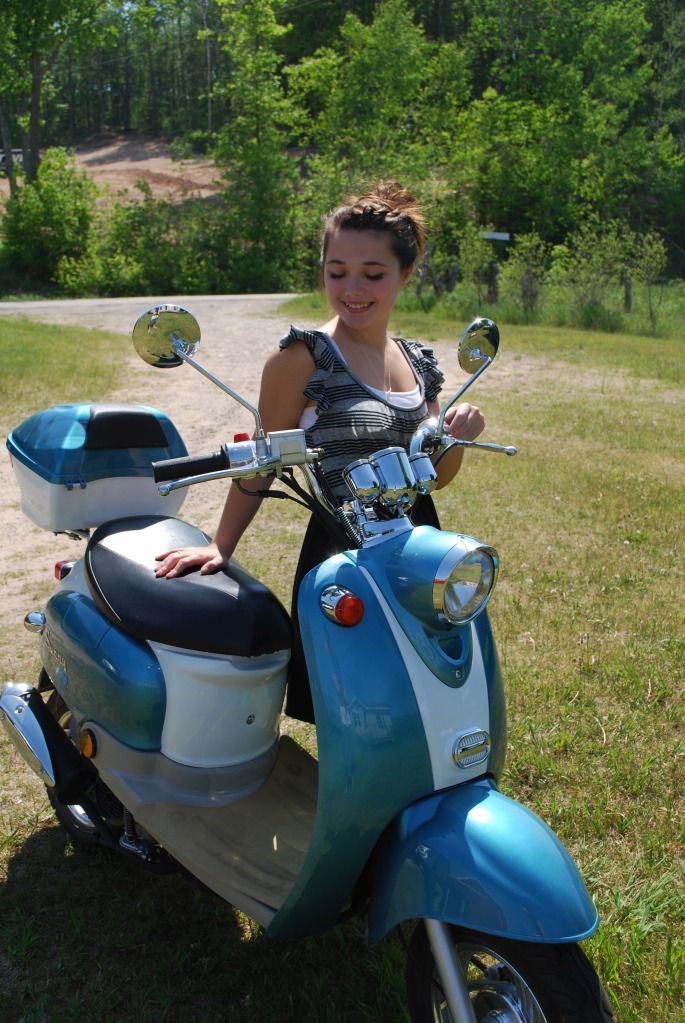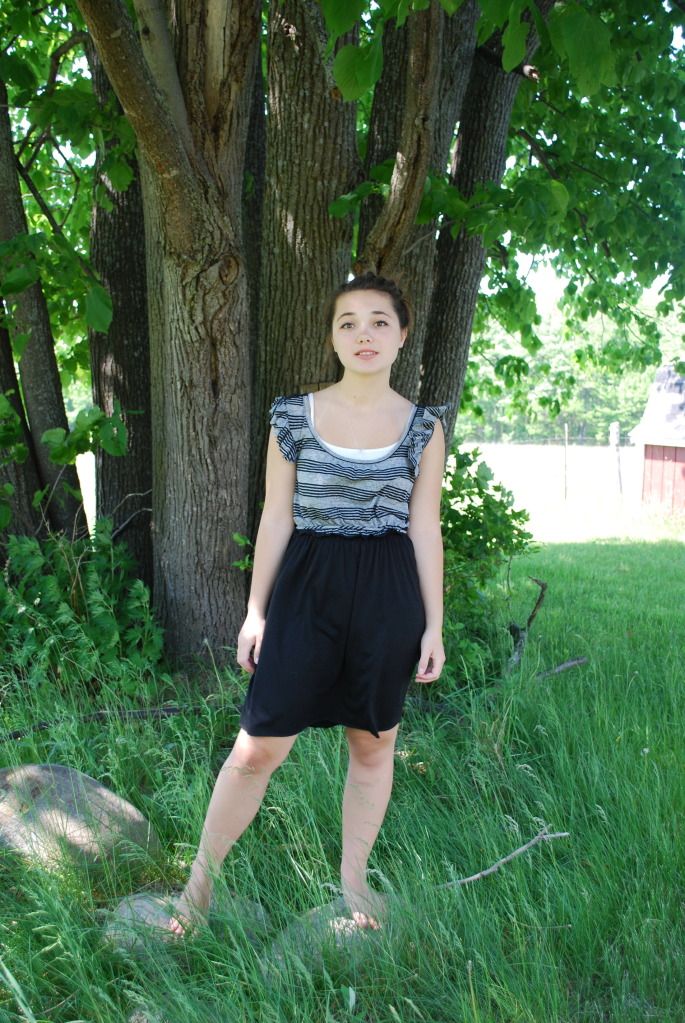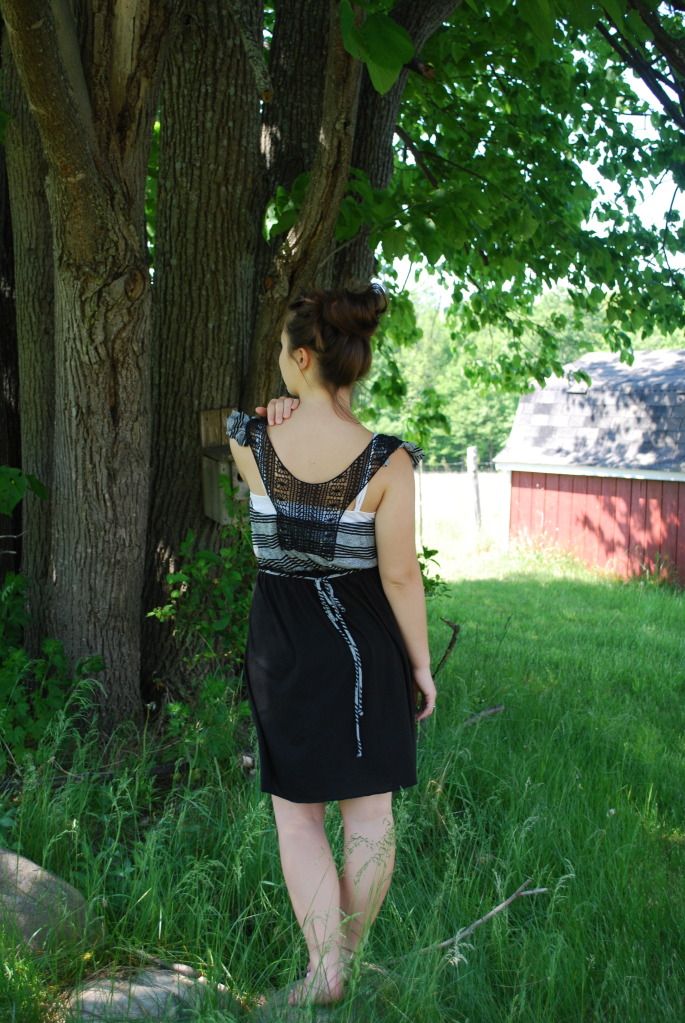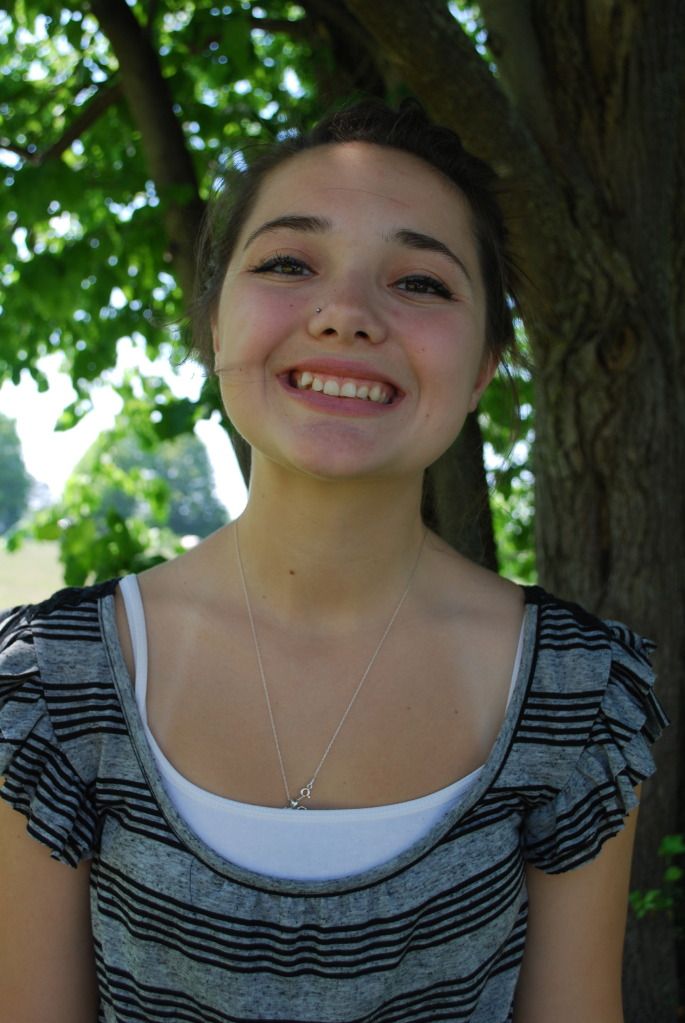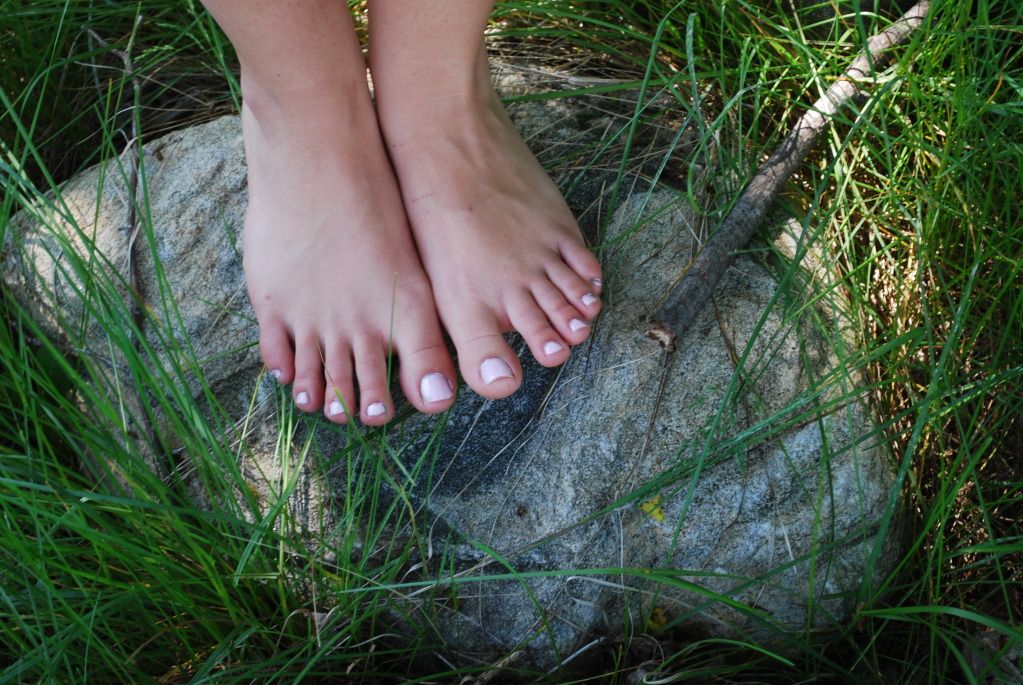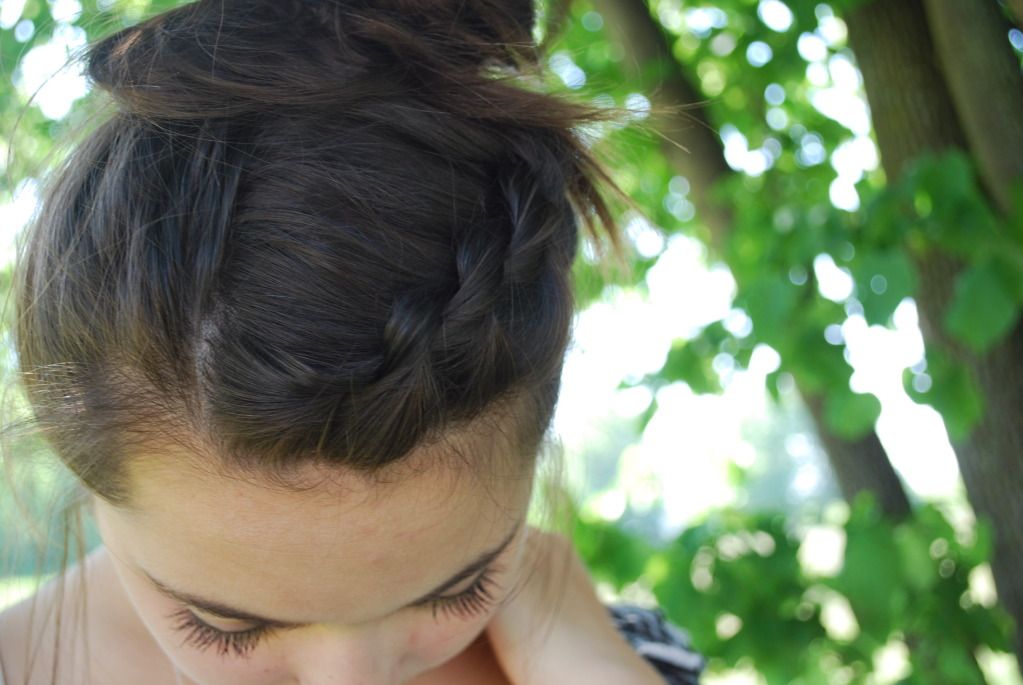 Grey & Black Dress- JC Penney (Noey); Hair- Reverse Roll; Nailpolish- Sally Hansen Hard As Nails Hard-core Party
I really love how easy it is to wear a dress in the warmer months. It's basically heaven. No tights to worry about ripping, no cardigans to forget in warm buildings. Just a simple little dress and BAM! you're done. No pants, extra breeze. It's prime. I'm really loving driving around on my little moped when it's warm with a dress on. It's just so freeing. But, then again, I've always been a motorcycle kind of girl.
Tomorrow I start working again (

woot! woot! for a cash flow!

) and I'm pretty excited. Especially excited about driving this little baby. The fact that I get 100 miles to the gallon is about the best thing in the universe.
Lately my hair has been looking sort of reddish.
I usually get naturally red highlights during the summer, but this year it seems to be out in full force. But, it got me thinking...
If I were to turn into ginger would that mean I lost my soul, or never had one?
Kidding, kidding of course. I'm actually so freakishly jealous of "ginger" hair. If I could pick any hair color in the world it would be red. Though with my skin tone I'd look a little funny.